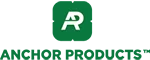 Mobile Inspection App For System Management And Data Maintenance
Anchor Product's
Project Type : Mobile app development for Android and iOS with admin Panel
Website : https://www.anchorp.com
Tool & Technologies Used : Ionic, Angular, Simple Web Framework, AWS, Bootstrap, Photoshop, illustrator
IOS App
Android App
The Digiture Agile Engagement Methodology Delivered Quickly for Anchor Products
On-Time and On-Budget
Onsite Expertise
The Digiture onsite and offshore teams worked as an integrated team with Anchor to quickly prioritize business requirements and begin prototyping.
Rapid Prototyping
Digiture was able to work around the clock using offshore resources to prototype quickly and then use onsite resources to validate deliverables.
Prebuilt Code Library
Where and when appropriate, Digiture leveraged an extensive pre-built library of Web, Mobile and IoT code that reduced both development time and cost.
297% Less Expensive
The proven blended agile engagement methodology once again delivered a quality solution on a much smaller budget than any competitive local bid.
Data in various format
Non-standard methods to collect information for inspection and quote
Anchor was relying on verbal descriptions, face time video calls, texted images, emailed pictures and a variety of other non­ standard methods to inspect and quote remote projects. Below are the X easy steps for a dealer, contractor or sales rep to collect the required data to complete a mobile inspection.
A structured way to manage pictures
Quotation Dashboard
Easy To Administer
The backend database for Mobile Inspection app begins the quotation process. The robust database simplifies system management and data maintenance and is easily administered by company employees.
Sample picture & description
Step by step guidance for users to provide correct information
Getting the right information is everything, but creating a quote with correct information saves precious time and energy. Admin panel comes with a built-in configurable steps with photo and description for each type of project.
Thank you for your support

The Digiture solution has delivered a better experience for our students and is helping transform our University into a more profitable business. On top of that, Digiture has delivered on time and on budget for multiple projects.
Joel Stanley,
CEO | Anchor Product
Digital Case Studies
New isn't on its way. We're applying it now.
See how we are creating the Digital Future for our clients.
Comments are closed.