Custom web design
Every business needs a sleek and beautiful website while ensuring that the site content is easily accessible, searchable, and usable. We work with our clients to deliver ease-of-use and responsive custom web designs that support our client's digital growth.
Our web development teams have the technical expertise and experience in the latest web development tools and frameworks to deliver secure sites that are accessible across all devices using advanced web design and development capabilities.
View Case Study
ECommerce solutions development
eCommerce websites allow companies to extend their outreach to potential customers everywhere. We work with you to develop custom online shopping solutions for your business that allows you to Interact with your customers at reduced operational costs and deliver higher returns.
Our eCommerce development teams have the resources and expertise necessary to create robust, secure, and custom retail solutions on the latest eCommerce platforms and integrations. We understand the requirements of eCommerce for each industry and develop retail platforms that are compliant with industry and online commerce regulations.
View Case Study
B2B website development
B2B Companies need a digital platform that integrates their branding and messaging to showcase their services and products to potential customer markets, while also being optimized to rank on search engines and guide visitors to find the information they are searching for.
Our tech team has both UI/UX consultants working with front-end and back-end teams to deliver page navigation, rapid loading speed, and easy-to-use page layouts. We partner with our clients to ensure their B2B company websites are designed to engage visitors and convert them into customers.
View Case Study
Enterprise web development
With enterprises looking to digitize everyday operations and processes, web applications help improve productivity and functionality. These enterprise web solutions make businesses more flexible and accessible from locations from both remote and office locations, helping teams become more efficient.
We have the right resources that leverage the right tech stacks and application frameworks to develop enterprise web app solutions that are secure, scalable, support better connectivity, and deliver high performance and availability – ensuring operational costs are controlled and enterprise productivity is increased.
View Case Study
Local expertise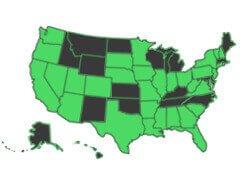 The Digiture team has resources and happy clients in Dallas, Houston, Austin, and throughout the US. The most typical engagement model is to have project leaders onsite with the development done offshore.
World-class developers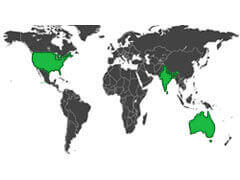 The Digiture team has done projects in more than 20 countries with most projects delivered from development centers in Hyderabad and Mumbai with onsite expertise.
How We Deliver
SPEED(tm) Methodology
Winning today depends on being faster than the competition. Digiture helps clients win with our Agile SPEED(tm) Methodology.
S

TRATEGIC Objective Definition

(Plan)

P

ICTURE the workflow & Screens

(Design)

E

NGINEER the Code

(Develop)

E

XAMINE the Code

(Test)

D

EPLOY the Code

(Go-Live)
Industries we serve
We have developed, delivered and maintained custom applications for a variety of clients that address both business-specific requirements and industry compliances while focussing on enhancing user experience and satisfaction.


Medical


Construction & Real Estate


E-Commerce


Banking


Healthcare


Education


Roofing


Energy & Natural
Resources


Consumer Goods
& Retail


Utilities


Finance


Government


Drupal


Magento


Shopify


Zen Cart


React native/js


BigCommerce


WordPress


PHP


NodeJs

.Net


Angular


Bootstrap
Web technologies used
Custom | ECommerce | B2B Websites | Enterprise
LAMP+Angular based

online lien filing
Texas Easy Lien needed a spacious new website for making it easier for new users and the public to understand critical information and guide them through how to process lien step by step.
View Case Study
"Digiture utilized their knowledge and technical expertise to deliver optimal results, and they worked flexibly to accommodate any sudden tasks along the way. They were also very responsive and delivered on timely manner."
Adriana Silva, Manager of Operations
Responsive

doctor & yoga website
Our fresh web design helped SimpleVeda achieve impressive page speeds and a high conversion rate right after launch.
View Case Study
Ecommerce

with fundraising
Custom Responsive Website Portal for Parents/Students/Relatives to place orders. Custom Software Inventory System for employees and Schools to manage and fulfil orders. Digital Marketing to promote a portal in the local area of events.
View Case Study
Web Portal

for partners, customers and employees
The employees, partners and customers all need access to thousands of documents that vary greatly from state to state depending on specific legal codes and regional weather differences. Digiture designed and implemented a business portal and cloud based document library to solve this complex challenge.
View Case Study

Digiture cost us much less than we had budgeted!

Digiture delivered on time and on budget!

Digiture did what they said they would do when they said they would do it!
Like what you see?
Let's start a conversation.
Schedule Free Consultation
Visit us at :
Dallas / Fort Worth
2545 East Southlake Blvd Southlake, TX, 76092
Houston
5100 Westheimer Rd, Suite 200 Houston, Texas 77056
Mumbai
6-109, Zenia Building, Hiranandani Circle, Hiranandani Estate, Thane 400607
Comments are closed.