Are you considering developing a cross platform app for your project ? Flutter app development would definitely cross over your head while thinking of developing apps. Flutter benefits have made an increase in demand for its development which is why several big brands like Alibaba, Square, Groupon, The New York Times, Phillips etc. have made beautiful apps in record time.
Flutter is a free, open-source mobile SDK that can be used to create native-looking Android and iOS apps from the same code base. Flutter is a young and fast-growing project by Google. It is a complete software development kit (SDK) that allows creating functional cross-platform applications for mobile, web and desktop.
The advantages of flutter app development is making it popular in the app development industry. Basically, Flutter is the quickest way to deliver a well-performing cross-platform mobile application.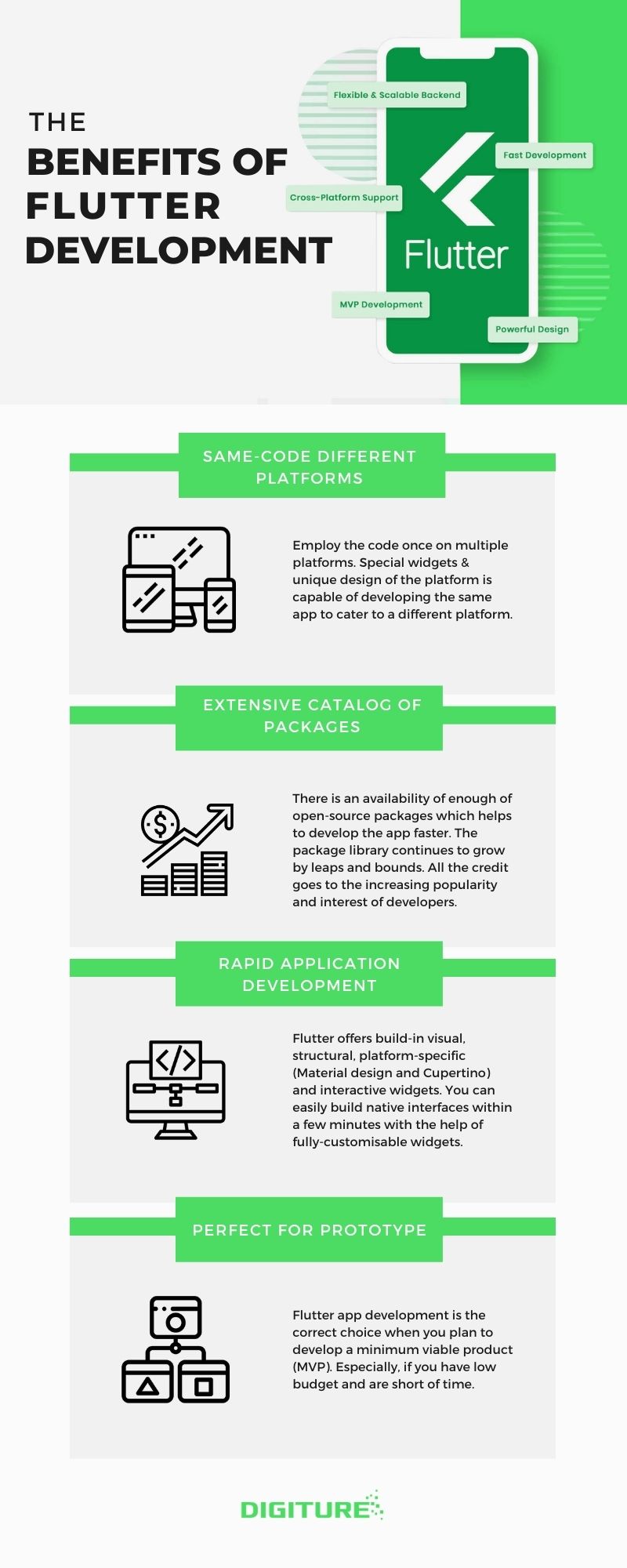 If you are looking out for developing your app, Digital professionals are happy to help. Free consultation from our expert developers
Comments are closed.