Custom development services
Custom software development
Be it an external facing Customer Relationship Management (CRM) system or an internal Billing and Invoicing system, a process automation application or an eCommerce marketplace, we have the right experience, expertise and resources to help you on your digital transformation journey.
Our Front-end developers address complex business challenges by providing user interfaces with enhanced usability and experience built on the latest front-end frameworks, while our back-end developers build robust, secure and dynamic solutions that are tailormade to client requirements.
View Case Study
Software product /
SaaS development
Be it building a cloud-native application or re-architecting your existing application onto a SaaS environment, we offer a complete range of services from SaaS Consulting, application development, application migration to maintenance and support of the SaaS platform.
We help startups, agencies and large enterprises develop bespoke applications that help businesses develop the right competitive edge and improve end-user satisfaction. Our development teams use best-in-class development frameworks and technologies that deliver efficient, robust and secure SaaS solutions.
View Case Study
Web portal
development
Be it enterprise intranet portals for employees and distributed team members to collaborate or external web-based portals for customer services, eLearning or eCommerce, we offer an array of services that provide end-users with an engaging experience, improve team efficiency and enhance the overall brand value.
Our portal development teams deliver platforms that help businesses manage interactions with teams, internal stakeholders, customers and vendors through multipurpose enterprise portals, corporate intranets, extranets, and user-centric workplaces that enhance collaboration, automate workflows, and deliver analytics-driven insights.
View Case Study
Software maintenance
& enhancement
Be it bug fixes, feature enhancements, infrastructure enhancements or cloud platform support, we offer a wide range of maintenance, support and enhancement services that minimize application downtime, maximize performance and stability and scale as per business requirements.
Our Maintenance and support teams invest time and effort to understand our clients applications, product roadmap and priorities to develop the right engagement model for our clients. We offer both dedicated and on-demand application support teams as per the application complexity, support and enhancement requirements, ensuring high return on investment (ROI) for our clients.
View Case Study
Software
rescue
Be it loss of communication, budget overruns, resource utilization or any other reason for your software development project being in jeopardy, we can help you get back on track, on time and on budget through transparent processes and collaborative working.
Our teams of project managers, analysts and technical architects help identify the gaps, analyze the reasons for failure, and understand stakeholder priorities through a thorough project audit to build a roadmap to get the project back on schedule. We work with our clients to re-develop project plans, manage project resources, assess project risks and develop mitigation plans ensuring that their applications are developed and deployed rapidly and with high quality.
View Case Study
CMS application
development
Be it a feature-rich website or a web-based user application that is content driven, we offer content management systems (CMS) based application development services that are user-driven, device responsive and easy to manage and update by notified end users.
We help businesses of all sizes build CMS-based applications that are intuitive, robust, and secure enabling clients to deliver a highly personalized experience to their users and customers. Our development teams leverage the latest frameworks, structured and scalable architecture, and user experience focussed UI/UX designs that ensure faster adoption and increased conversions.
View Case Study
Local expertise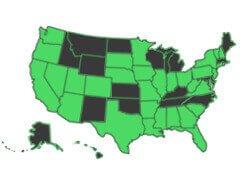 The Digiture team has resources and happy clients in Dallas, Houston, Austin, and throughout the US. The most typical engagement model is to have project leaders onsite with the development done offshore.
World-class developers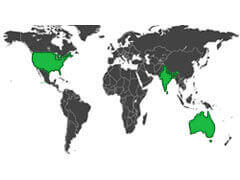 The Digiture team has done projects in more than 20 countries with most projects delivered from development centers in Hyderabad and Mumbai with onsite expertise.
How We Deliver
SPEED(tm) methodology
Winning today depends on being faster than the competition. Digiture helps clients win with our Agile SPEED(tm) Methodology.
S

TRATEGIC Objective definition

(Plan)

P

ICTURE the workflow & screens

(Design)

E

NGINEER the code

(Develop)

E

XAMINE the code

(Test)

D

EPLOY the code

(Go-Live)
Industries we serve
We have developed, delivered and maintained custom applications for a variety of clients that address both business-specific requirements and industry compliances while focussing on enhancing user experience and satisfaction.


Medical


Construction & Real Estate


E-Commerce


Banking


Healthcare


Education


Roofing


Energy & Natural
Resources


Consumer Goods
& Retail


Utilities


Finance


Government


Python


Angular


ReactJs


NodeJs


PHP


.Net Core


Google Cloud


Microsoft Azure


MySQL


Postgre SQL


Microsoft SQL


MongoDB
Cloud technologies used
Custom | Saas | Web portal | Maintenance | CMS development
Customers & employees


custom portal

IBroof's custom portal development streamlines communication, enhances data security and provides real-time access to critical information, resulting in improved operational efficiency. With a user-friendly interface and personalized features, the portal improves customer and employee satisfaction, leading to increased brand loyalty and long-term success.
View Case Study
SaaS

inspections & quotes
Allow companies to easily configure, manage inspections and quotes, reducing errors and improving communication between teams.
View Case Study
Online lien filling


software product

TEL allows contractors to file liens electronically, rather than through traditional paper-based processes. It simplifies the lien filing process, providing users with a user-friendly interface that guides them through the necessary steps.
View Case Study

Digiture cost us much less than we had budgeted!

Digiture delivered on time and on budget!

Digiture did what they said they would do when they said they would do it!
Like what you see?
Let's start a conversation.
Schedule Free Consultation
Visit us at :
Dallas / Fort Worth
2545 East Southlake Blvd Southlake, TX, 76092
Houston
5100 Westheimer Rd, Suite 200 Houston, Texas 77056
Mumbai
6-109, Zenia Building, Hiranandani Circle, Hiranandani Estate, Thane 400607
Comments are closed.