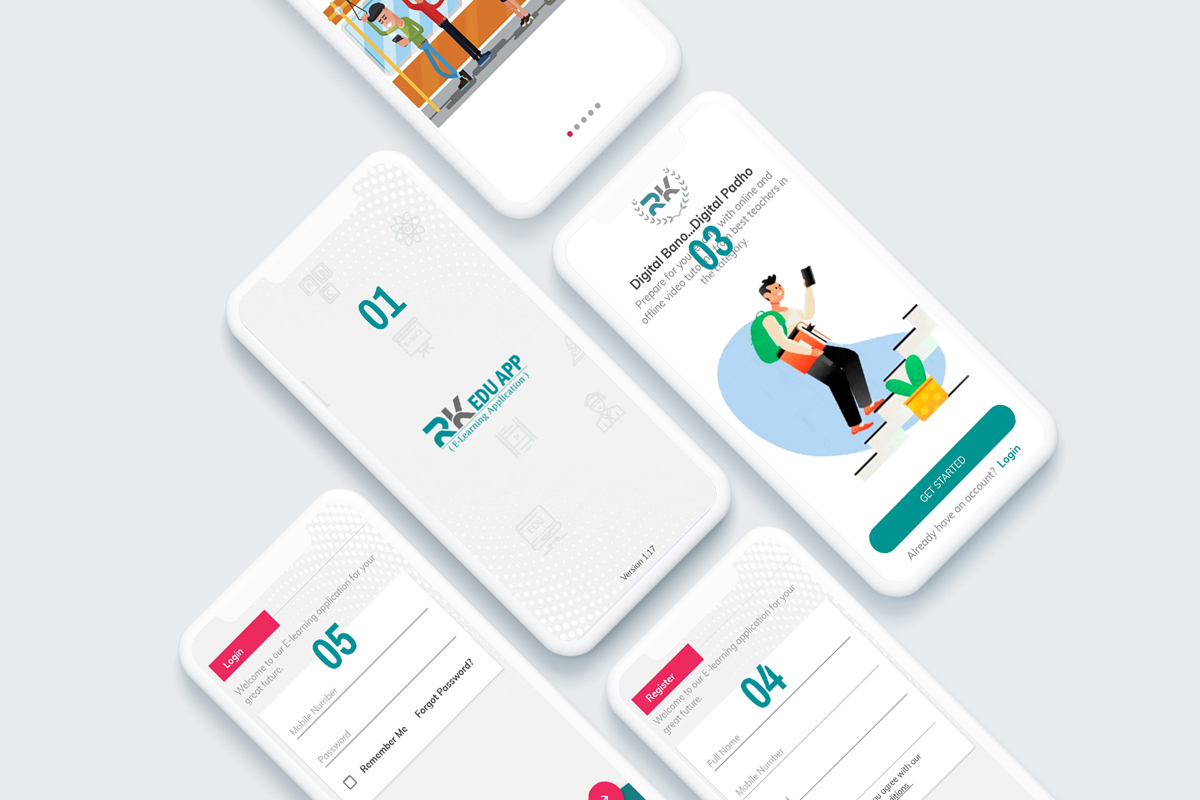 As we are entering the digital marketing area, it has become significantly important to have your service or product online. Having said that, getting your company an app is also equally vital. But before having an app you must find out how much valuable this app is for your company. There are over 2 million apps in the iOs and google play store, it's essential to know the mobile app development process and how your application would be best fitted in your marketing goals and your niche market. When you are considering to build a Mobile app development whether for small or large businesses you must know exactly what it is that you need to execute.
In recent times, developing a mobile app is not the difficult task, to make a successful app which serves your purpose you need to create an engaging mobile app which involves proper planning and innovation.
Planning, designing and executing the dreamy mobile application into reality is what Digiture professional team is experienced for. The path we choose will shape your vision.
Here is an illustration of the steps following in Mobile app development to create a successful app for your business.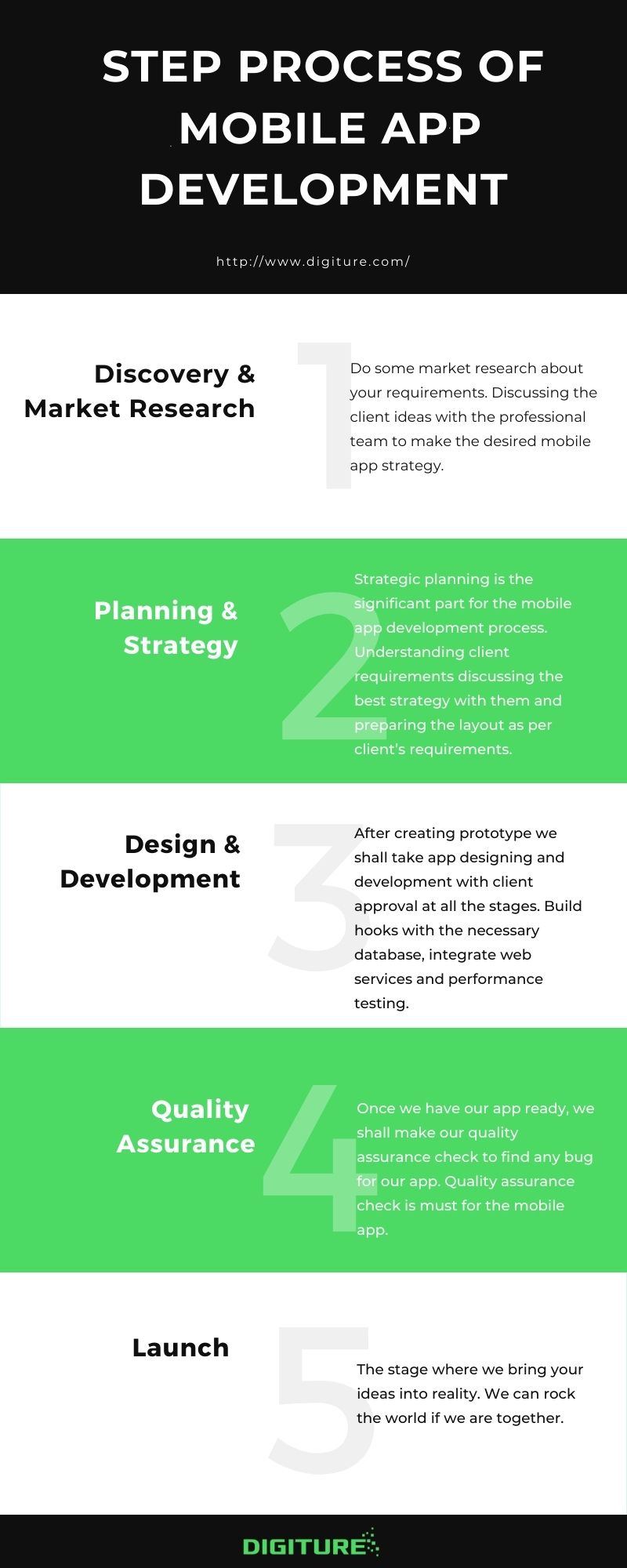 Once you understand the key processes and steps in the mobile app development lifecycle, you'll be better prepared to develop an app with the function and features you need-on a budget and timeline you can comfortably manage. Free consultation from mobile app development experts.
Comments are closed.