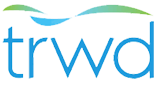 iOS & Android App Development
Mobile App development to provide alerts and activities information to citizens around the Trinity River Area
Project Type : Mobile App Development
Website : https://www.trwd.com
Tool & Technologies Used : UX Research, Desktop, HTML 5, CSS 3, Photoshop, Bootstrap, WordPress, PHP
No real-time updates about river water levels
District officials needed a facility to warn citizens about possible river flooding and also update about leisure activities
River flooding caused routes to be unavailable which resulted in accidents and other traffic incidents. The River District officials also wanted to update citizens about the various facilities and events that were made available around the riverbanks.
Realtime Lake Levels Alert notifications
Lake Levels app provided early alerts to all citizens about rising water levels and possible route blockage
The Lake Level app allowed users to set warnings and notifications for river-level alerts. Also, the district could send app-based alerts to all citizens in case of route blockages which helped them to plan alternate routes in advance. This also alerted all emergency response services to avoid the river bank routes while responding to calls.
Citizen information board for river bank activities
Helping citizens plan leisure activities and engagements on the river bank
App and push-based updates on planned events and festivals
Leisure activities map showing hiking and cycling trails, fishing and other activity spots
Multi-level area maps listing all facilities and amenities
Area maps with multi-level search facility to show specific or all information
The river bank area maps were built with multi-level data to help citizens search and select specific facilities or activities based on their interests or do general searches to list all facilities and amenities in each area
In-depth Results

The Lake Levels app is helpful and in many cases lifesaving, providing timely alerts of rising water levels and possible blockages. The TRWD app has helped local events and commerce to increase with more citizen engagement and participation. Digiture has been an able digital mobility partner while building these apps for us.
Christina Vargas,
FOUNDER
Avg Mins Spent on Website
Digital Case Studies
New isn't on its way. We're applying it now.
See how we are creating the Digital Future for our clients.
Comments are closed.